In today's world many vintage and late model vehicles are purchased over long distances. Sometimes the buyer never sees the car in-person and has it transported, or other times investing time and money traveling to trailer it themselves. This is where a PPI (Pre Purchase Inspection) becomes invaluable. It is also often necessary to have a vehicle appraised for insurance requirements, estates, tax purposes, or if you just want to know what the true market value is when buying or selling. With almost four decades experience in the automotive industry as a professional and enthusiast I use that knowledge to offer a quality independent inspection, appraisal, and consultation service.
40 Years Experience Includes:
All Manufacturer Technician

Engine Systems Specialist
Exotic Car Technician
Carburetor Specialist
Body & Paint
Detail & Accessories

Live Auction Evaluator

Appraisals & Inspections
Antique Classic Restoration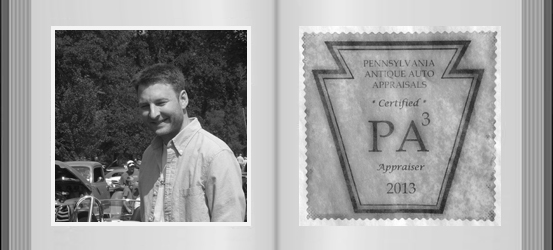 Pittsburgh Vehicle PPI differs greatly from the national chains. Many national companies pretend to be local and sub their work to independent contractors, some of which have minimal automotive experience, while you speak to a customer service representative and not the person who actually looked at the vehicle. Our services are much more personable because you speak directly to the inspector before and after the evaluation. This provides you with direct communication and enables you to ask questions resulting in a better understanding of the service and the automobile.
We are an independently owned and operated local business providing an honorable service with a focus on accuracy and honesty. Whether you are buying, selling, sorting an estate, or contemplating a family heirloom, we take great pleasure in assisting our clients and are grateful to be of service. That is why we are the preferred choice for appraisals and inspections in the Western Pennsylvania Region.