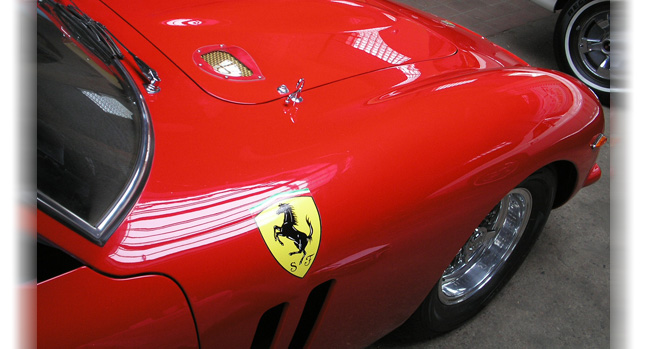 Q: Do you perform the inspection or appraisal where the car is located?
A: Yes, we are a mobile service and always travel to where the vehicle is located. That is the benefit of the service and makes it more convenient for the buyer, seller, and/or owner.
Q: How long will this take and when do I receive the report?
A: We have a fast turnaround time, in most cases 1 to 3 business days depending on the day of the week and how busy the schedule is, plus you will receive the inspection report and photos the same day the inspection is performed. Appraisals require 72 hours on average to process because the research and document layout is more time consuming.
Q: How much time do you spend on the car?
A: While the on-site evaluation takes approximately 90 minutes to perform, but our total time invested for the entire service is 6 to 9 hours on average when you factor in the communication, scheduling, invoicing, researching, traveling, processing, etc.
Q: What is a Specialty Vehicle or Late Model Vehicle?
A: The term "specialty vehicle" refers to a broad range of special interest vehicles of any age including but not limited to a kit car, exotic, sports car, custom, project car, hot rod, late model muscle car, high-end luxury, etc. The term "late model vehicle" is defined by most states as being within six years old.
Q: Will this inspection report tell me the value?
A: No, our inspection is an overall condition evaluation service, if you need to know the value we offer Appraisal and Market Valuation services.
Q: Can your appraisal be used for legal purposes?

A: Yes, our appraisals are professional, thorough, and held to the highest standards. Pittsburgh Vehicle PPI is certified by and in good standing with Pennsylvania Antique Auto Appraisals (PA3) and follows the Uniform Standards of Professional Appraisal Practice (USPAP) as declared by the Appraisal Standards Board of The Appraisal Foundation, which is accepted by institutions for insurance, loans, estates, tax purposes, etc.
Q: Why does it cost so much?

A: Actually our prices are on the low side. The national average for a properly prepared vintage auto appraisal or inspection by a specialist is $500. Our goal as an independent operation is to provide a higher quality service than the national companies at a lower price, so we are providing $600 worth of service to our customers for hundreds less. Additionally, while you might find somebody that charges less its often a piece of paper without industry standards or credentials, and that is not a legitimate appraisal and not accepted by major institutions.
Q: This is my first time buying (or selling) an old car and don't know what to do, can you help?
A: Absolutely, we offer consultation services and we'll try to assist you any way we can.
Q: How are your services different or better than CarFax or AutoCheck?
A: Those services are essentially a background check for 1981 and newer automobiles using its 17-digit Vehicle Identification Number. It can inform you how many owners, accidents reported, odometer issues, flood damage, fleet use, or other adverse events. While we recommend obtaining a vehicle history report on a 1981 or newer automobile you are interested in buying because it can provide important information about its history, it cannot be relied upon 100% because it doesn't inform you of the current condition and the reports often have errors because accidents are not always reported.
Q: Do you offer PA State Inspection or repair services?
A: Sorry, we are a mobile third party inspection and appraisal service only. You will have to take your vehicle to an auto repair facility near you that offers annual PA State Safety Inspection and repair services.
Q: Do you put the car on a lift or remove the wheels?
A: We specialize in third party inspections and professionally evaluate the totality of every automobile, which includes a thorough undercarriage inspection with the vehicle on the ground. Since we are a mobile service we are unable to put the car on a lift and we cannot pull the wheels due to the liability incurred with the removal of components.
Q: I need other items checked on a vehicle, can you do that?
A: Sometimes. While we offer a thorough inspection procedure for every vehicle we understand there are circumstances that require other needs. Special requests are welcome and we will try to accommodate you as best as possible. If you need assistance that the inspection or appraisal cannot provide we also offer consultation services.
Q: Does your service offer a warranty or guarantee?
A: No, our service is not a warranty or guarantee. While we make every effort to find every defect of the vehicle using a thorough systematic standard operating procedure, we cannot possibly see every flaw in the limited time allowed. We cannot visually inspect internal components within the drive-train and other hidden areas, therefore we cannot see some potential or impending failures. The vehicle could also have intermittent issues that were not revealed at the time of the evaluation and any vehicle can malfunction at any time. The purpose of our service is to provide you with an unbiased report based on what we observe, and with that information you are able to make a more informed decision and/or have proper documentation.